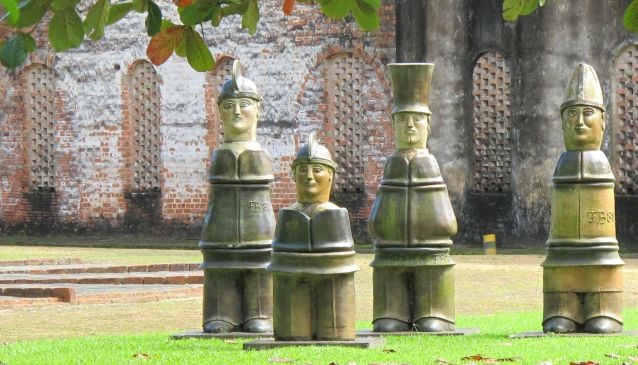 Life Through Museums - Recife
Arts & Culture
Museums aren't just for people who love art, they are the closest we will ever get to time travel.
The best way to discover the secrets of a big city is through its museums. In these wonderful places you will see all the history and culture of its humanity.
Based on old maps, archeological excavations uncovered the remnants of the synagogue, including the original Mikvah - a bath for religious ceremonies - under six layers of floors. The restored synagogue reopened in December 2001.
Since then it has become one of the main stops on the city's tourist circuit and its archives attract scores of Brazilian and foreign historians.
The synagogue is also at the center of a broader cultural renaissance. In November of every year, a Jewish festival offering dance, cinema, and food, from Gefilte fish to fluden, attracts around 20,000 visitors.
This historical and antropological museum created in 1929 has a wide and varied collection of pieces that are striking references in Pernamnuco's state history and includes panels about the battles of Monte Guararapes and Tabocas.
Periodically the museum hosts the "Salão de Arte Contemporânea de Pernambuco", when emerging artists are selected to represent the new generation of local professionals who will help maintain and shape the new profile of the local art scenery.
This 'Fort of Five Points', built by the Dutch in 1630, is the symbol of the Dutch resistance.
In this link you can find details of more museums and art galleries in Recife:
* This article was produced exclusively for My Guide Recife, your one-stop travel resource by local experts with heaps of quality handmade information, tips, photos, videos and virtual tours to make your stay in Pernambuco, Brazil, one to be remembered. There are loads of options for accommodation, restaurants, nightlife and activities and trips in and around Olinda and Recife. Check out our information on the beaches, Fernando de Noronha islands and inland. We also invite you to browse My Guide's guides for the cities of Rio de Janeiro and São Paulo and nearly 100 top destinations worldwide.*